Blast From The Past: How To Wear Birkenstock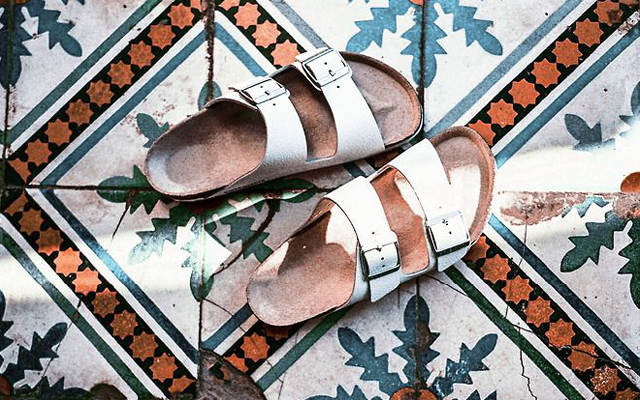 These are not the most graceful shoe in the world, they totally take me back to my childhood and made me think about old ladies that never sacrifice comfort for something trendy. However, I have to inform you that these sandals are back, and not just any model, but the "Birkenstock" type. The name comes from the same brand that produces them in Germany, they are made of cork and rubber allowing the foot to fit the right way. The brand has more than 200 years of history, however its boom in pop culture was in the 90's among the young people.
I never thought they would come back to light until Celine presented them last season ... and what else can I say, the rest is history. This summer I've seen them everywhere from Ashley Olsen to Leandra of The Man Repeller (though, what does Leandra do not wear?) However, it doesn't matter how much fashionable they want to be, I still have some reservations about the birkenstock, in other hand I'm sure my mother will be happy if she reads this post.
Obviously this is an open and democratic space, and my work as a blogger is to tell you everything that happens in the fashion world, either to inform or to create a good topic of conversation this morning. Supposedly, people said they are most comfortable shoes in the world, but why they have to be so ugly?
What do you think? Did you use the "birkenstock" in your youth? Would you wear them again or would you prefer if they stay in a corner cover with much dust as possible? Express yourself!
YOU WILL ALSO LIKE: "A Flashback Trend: Wearing Enamel Pins This Fall"
WHERE TO SHOP / DONDE COMPRAR -> 1 / 2 / 3 / 4 / 5 / 6
Images/ Imagenes: 1, 2, 3, 4, 5, 6, 7, 8
Save
Save
Save
Save
Save