The Importance Of Starting A Project Life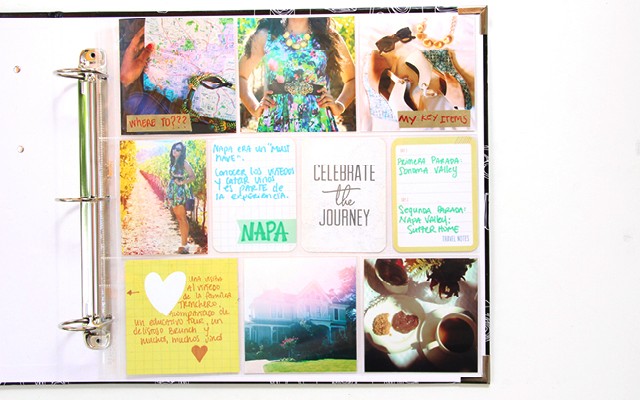 Anyone who knows me can tell that I love taking pictures! And now with the age of smartphones we find it so easy to document our lives instantaneously. But what would happend if Instagram disappears tomorrow and I lose me iphone completely? Where would those memories go? It would be very sad to lose them all. So, the girls of Rie Dominicana, a community that wants to bring the creative side of people, sent me a kit to build a project life with all the photos from my trip to California, remember that? The mission of a project life is that I have to create tangible memories and that within a couple of years I will look back at those moments and remember how good life , friends, family are and especially remember to laugh.
What I liked most is that through a project life I can document my looks, I can imagine the face of my children when they find this photo in 20 years ... would some of the things I use today will be back in trend? Knowing well how the fashion cycle works, I'm sure they will be. I'm going to continue filling my project life, meanwhile in the last picture you can see the end result of my first page, it's a recap of my visit to Napa Valley with everything I packed and my Californian look I wore to visit the vineyards (here more photos if you are new to the blog).
Use stickers, postccards, washi tape and ribbons to help you decote your memorie pages. The coolest part is that photos go inside a photo pockets, so the image stay intact through the years.
Save
Save
Save