My Ultimate Rule To Mix And Match Prints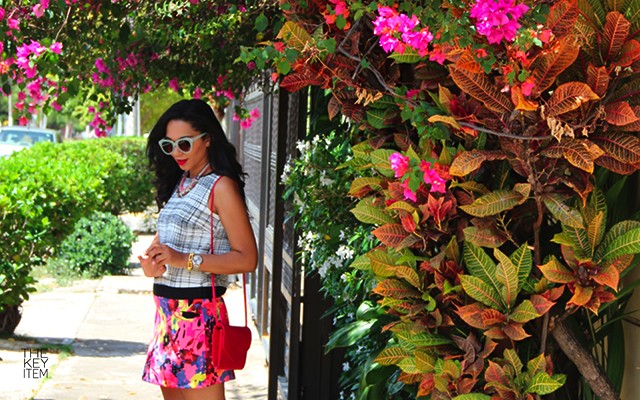 This is my second look for my article on Shine Magazine. Are you still afraid of mix and match prints Don't be! It's easier than you think ...
The art of mix and match prints is perfect for summer; combine stripes with flowers, dots with tartan, or animal print with hearts because everything is allowed. The key to acomplish mix and match prints like a pro (without looking like a circus clown) is to ensure that you have at least one color tone that matches both patterns, this creates a harmony between the two prints. Use the accessories as neutral as possible to keep a color balance. Tah-dah!
Dress: Touche / Shoes: Forever 21 (similar here) / Bag: / Ring and Bracelet: Julie Vos (here and here) / Necklace: Axxessori / Sunglases: Sema (similar here) /