Spring 2014 Trend: The Backpack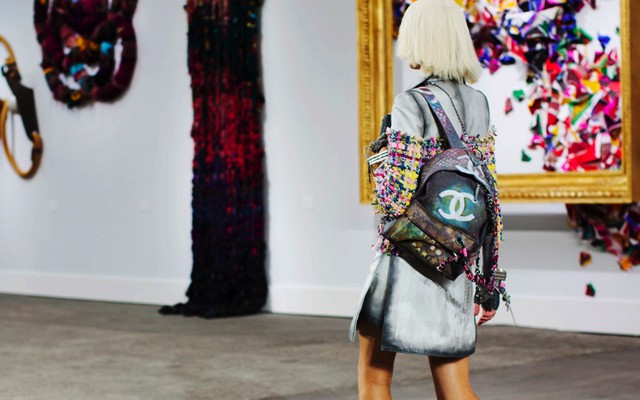 I remember my high school backpack, it was a blue navy Jansport decorated with phases and doodles hand made with liquid paper and markers, I used to put some colorful keychains to give it more personality, after all this accessory accompanied me for 4 years down the hallway.
Now almost 10 years later, thanks to last Chanel show, a backpack with graffiti and ornaments is back. Not just for schoolgirls or collage students, some models are made in leather which will make your outfit look more "work appropriated" and mature; but remember backpacks are still a very youthful and casual item, so it doesn't always fits in all kind of events. If you are looking for a piece that can be practical, especially if you would like to have your hands free, this backpack trend is definitely for you.
YOU WILL ALSO LIKE: "The Chic Way To Wear White Sneakers"
SHOP HERE / COMPRAR AQUI: 1 / 2/ 3 / 4 / 5 / 6
Save
Save
Save
Save
Save
Save