New Talent: Ostwald Helgason x Aldo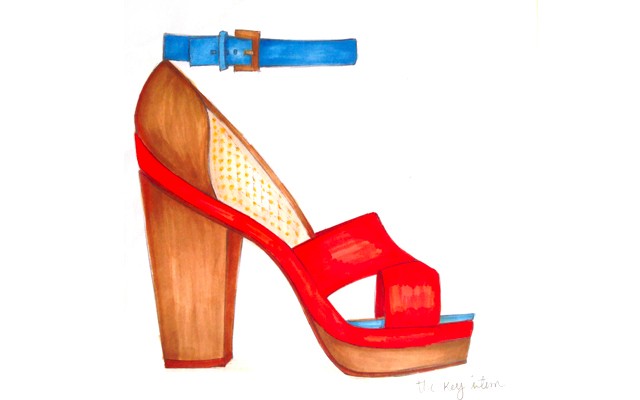 I love discovering new brands, those ambitious minds who want to enter the chaotic and competitive world of fashion. As a designer I know it is not easy to achieve and even more difficult to be on top, but when you discover that some brands had "made it" in short period of time, you get inspired and start to believe that "You can achieve anything when you do it with passion".
"Ostwald Helgason" is a London based label, created by Susanne Ostwald and Ingvar Helgason in 2008 and despite their short time in this business, they have created their first collaboration with ALDO shoes.
I saw a picture of these shoes ( illustration above) in a magazine and of course I loved the silhouette (I love shoes with thick heels), the combination of colors and patterns, also how female they looked. I decided to do more research on the matter and that's how I discovered this new talent.
If you like the color, structured silhouettes, the combination of patterns, a modern style and you don't take fashion " too seriously ", keep your eyes on this duo ...You'll fall in love with their latest collection.
SHOP ONLINE: 1 / 2 / 3 / 4 / 5 / 6
Illustration for THE KEY ITEM - All the right reserved ®