The Chic Way You Can Wear Bobby Pins With Your Hairstyle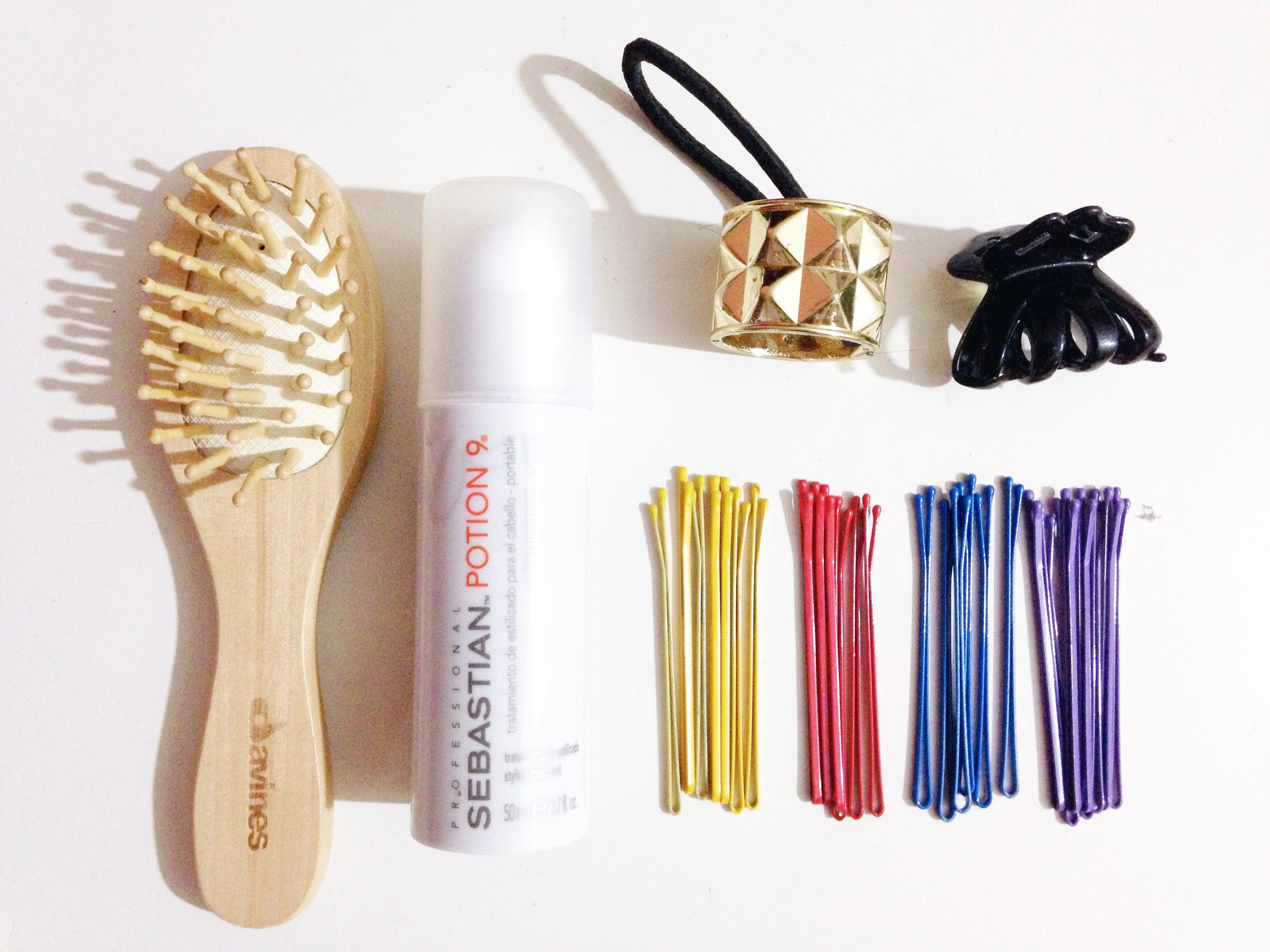 A friend was looking for something inside my car, while he was opening all the compartments he discovered my huge collection of bobby pins, hair clips, and hair ties. He looked at me and said, "Do you work in a beauty salon and forgot to tell me about it?", I explained to him that it was part of being a woman and how extremely important these utensils are, because you never know when you might need (Boys, they don't understand our lifestyle!) Specially with this heat; keeping the hair under control is a constant task.
Obviously, wearing bobby pins on your entire head is not very chic, that's why I've been using these colorful one for years. They are super cheap and look like I'm wearing"colorful clips", instead of simple black bobby pins (Ha ha!) They are perfect for when I wear my hair up or when I need to keep my bangs out of the way. A cool tip is to buy pearls, flowers or crystals and decorate your pins, also you can create a pattern of lines and forms on top of your head or keep them next to each other for a preppy hair-do. So now you know, do not be afraid to show those pins; find below some ideas of hairstyles suitable for this upcoming summer.
*Puedes encontrar los pinchos de colores en cualquier tienda por departamentos local (La Sirena, Sema, Plaza Lama, etc)