How To Wear Sneakers Outside The Gym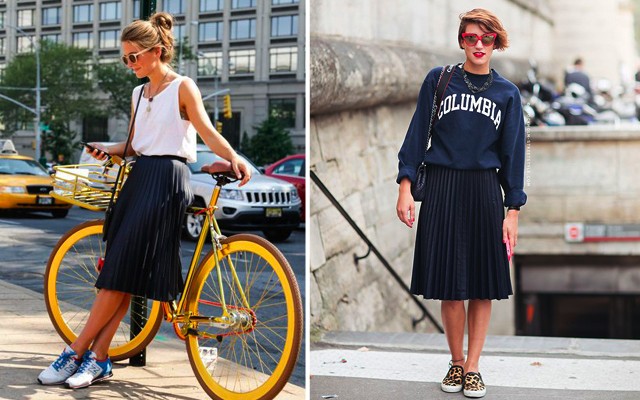 Lately, the "fitness" madness have arrived into our lifestyle. Raise your hand if you have tried to make a detox diet (even for two days!) or what about those workout sessions that will fit us into the perfect body without starving... sounds great, right?
However, fashion is not left behind in this whole sporty trend. Designers like Prada, Alexander Wang and Tommy Hilfiger showed us how fun, cool and trendy it is to incorporate sport items without looking that we are going just to the gym... who was the one who said fashion was only painful high heels and tight clothing? Use this moodboard and some of these outfits as inspiration, you can look feminine, casual or even pull off an outfit to go to work that will look very chic with a touch of athleticism ... Who's in?
SHOP LOOK HERE/ Shoes: Forever 21
SHOP LOOK HERE/ Shoes: Forever 21
SHOP LOOK HERE/ Shoes: Forever 21
Save
Save